224 Breaking Through the Glass Ceiling with Jessica Rhodes
Jessica Rhodes, Founder, Owner, Podcaster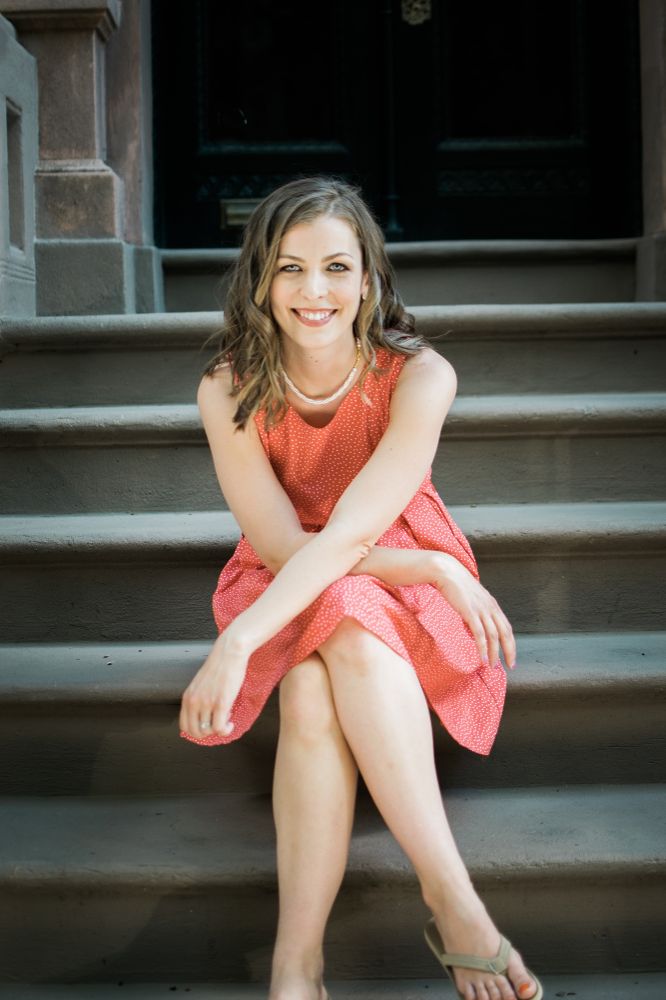 Jessica Rhodes is an author, podcaster, and the founder of Interview Connections.
She scaled her business to six figures quickly and with very little direct marketing. She and her team work with brands and personalities around the world, and helps them grow.
As a business owner and founder, who happens to be a woman, Jessica faces challenges men don't. And in the world of podcasting, which has been typically male-dominated, Jessica has had to blaze her own path.
Her unique perspective helps brands differentiate themselves in a noisy world of content.
Today's Episode is Brought to You By:
This episode of Wayfinding Growth is brought to you by Sprocket Talk. If you're ready to take your HubSpot experience to a whole new level, you need to join Sprocket Talk as a Free VIP member. Tutorials, courses, training, HubSpot updates and more. Head to SprocketTalk.com/WG to join the movement and get an exclusive Wayfinding Growth deal!
Lifestyle Business Versus Growing a Company
Jessica has worked to make Interview Connections a real, growing company and not "just" a lifestyle business. She says it's simply a choice with no judgement, and both have pros and cons.
A lifestyle business, Jessica says, is a business you start that supports your personal lifestyle. For instance, you might have a 6-figure revenue stream and you're taking home $80,000 a year for a salary and you're good with that. No problem. That's a lifestyle business.
On the flipside, a company supports your life and the life of employees. A "real company" means building something bigger than the founders and their life.
For Jessica, building a business that will support others was a critical decision.
Growing a Business: Contractors Versus Employees
Early on, Jessica built Interview Connections through contract employees. These are the 1099 contractors who freelance with your business, but aren't technically your employees. It's a common practice in small businesses, especially completely virtual companies, or online businesses.
By building a team quickly with contractors, you can deal with just invoices and avoid all of the tax, benefits and other paperwork regular employees come with. It's a great way to build quickly.
In 2017, Jessica realized that growing Interview Connections in a sustainable, responsible way meant transitioning to a more traditional workforce. She and her partner decided to go against what most of their contemporaries were doing and hire in-house, on-site employees.
"We had to kiss a lot of frogs that year and really figure out what an ideal employee looked like for us." - Jessica Rhodes on hiring employees
The shipwreck of the transition taught Jessica a valuable lesson. With a team, you have to set clear expectations and goals (or KPIs) and communicate clearly. Then you have to hold them accountable to it all. Most people will thrive and exceed your expectations. When someone isn't performing well, it's often that their leader hasn't shared the expected KPIs, Jessica learned.
Why Personal Growth Work is Vital
When asked what her first piece of advice would be to others as a Wayfinder, Jessica talked about personal growth work.
"If you are not complete in your personal life, then it's really difficult to show up and play full-out in your business." - Jessica Rhodes on personal growth work
Jessica and many on her team have gone through Landmark, what she calls a "transformational personal growth program."
She says that the program, or any good personal growth work, will help you clear the way to be an unstoppable leader in your business.
The Best Navigational Tool: Relationships
Relationships. they're the glue that holds a business together and the fuel that helps it grow.
For Jessica, she saw this early on when she connected with podcasting legends John Lee Dumas and Kate Erickson of the show Entrepreneur On Fire. With their early support and taking the guests Jessica worked with, she had immediate reputation points in the booking and podcasting worlds.
"Really putting the effort and energy into seeing how we could provide value to them and putting the request out there about how they could us was huge." - Jessica Rhodes on the value of relationships
Putting the professional relationship to work beyond offering a service and asking for referrals helped Jessica connect with a bigger network and build the business. Her advice? "Connect with an influencer in your industry, provide value and nurture that relationship."
Get to Know Jessica Rhodes
Subscribe for New Episodes Every Week
Be sure to subscribe on your podcast player of choice (or the email notifications below) for new episodes every week, Tuesday mornings at 7:00am EST. Wayfinding Growth is the go-to podcast to inspire entrepreneurs, business owners and leadership. "For better or worse, in richness and in want" may be for weddings, but it's also for businesses. We will be your navigator in this journey, no matter your level.
Love what we're doing? Leave a review wherever you listen!