S2 E15 Houston We Have a Process with Project Manager Audrey DeMartinis
Meet Audrey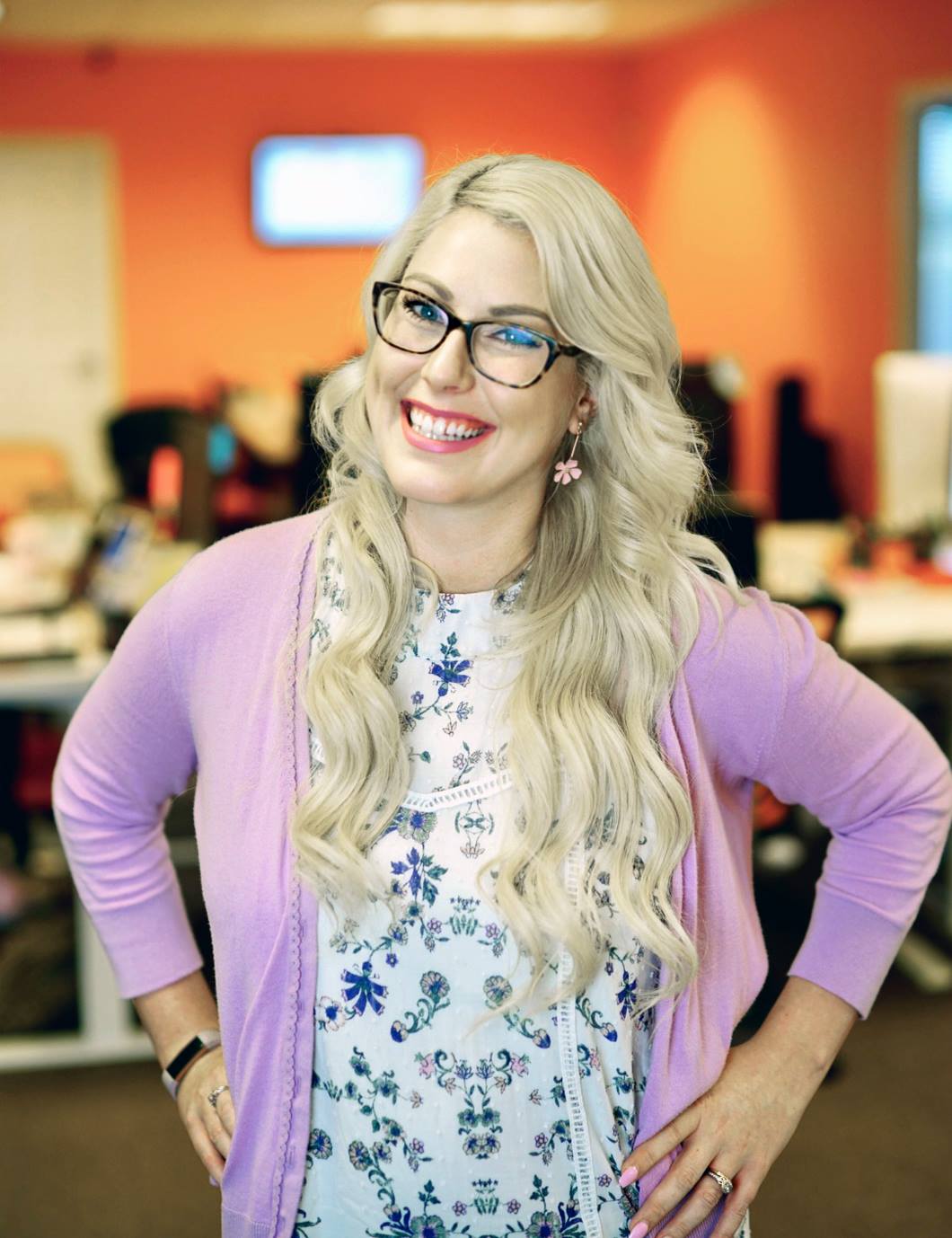 In the creative circus of our day-to-day work, Audrey DeMartinis is the ringmaster that keeps the show rolling on schedule. She's depended upon by clients and the team alike, to keeps our projects on course from start to launch. There's also no one in the office that appreciates a color-coded project timeline more than this Florida Gulf Coast U grad and native Ohioan.
When she's not wrangling the team, Audrey relaxes with wine, friends, wine, family, wine, all-things-Disney, wine and fancy food.
Audrey is also one of the co-hosts of Maiden Voyage, a podcast by the women of Impulse Creative. With "Women Making Waves" as their tagline, you know she's a feisty mermaid.
Today's Episode is Brought to You By:
This episode of Wayfinding Growth is brought to you by Sprocket Talk. If you're ready to take your HubSpot experience to a whole new level, you need to join Sprocket Talk as a Free VIP member. Tutorials, courses, training, HubSpot updates and more. Head to SprocketTalk.com/WG to join the movement and get an exclusive Wayfinding Growth deal!
How Processes Fuel Growth
Without repeatable, scalable processes, a business grows by accident. This is not a solid business strategy.
Whether you're documenting the process of onboarding a new team member or you're laying out how to post an update to your blog, creating a road map (a process) is critical.
In addition to the process itself, empowering a point person to help manage all of the moving parts can take your growth journey to new levels. This is where a project manager like Audrey comes in, along with her tools for growth.
The Tools to Strategic Growth
Growing strategically needs to include the right tools. You wouldn't set off to circumnavigate the globe without the right navigational tools, and backups for when things go wrong.
In the same way, having the right tools to grow your business needs to include ways to document processes, plan out projects and communicate effectively.
"I don't know how you'd grow as a business without tools like we use at Impulse Creative." - Audrey on growth tools
Audrey uses a slew of "navigational tools" to keep the team and our clients aligned and moving in the same direction. Here's a list of many of her tools.
Bonus tip from Audrey: Be willing to learn new tools based on your clients. If they don't use Slack, don't force it. Use email, phone calls, texting... be where they are. Audrey uses regular meetings to keep in alignment, along with software like Basecamp and others depending on their needs.
How Hospitality Led to Project Management
If you want someone who can handle many spinning plates, unexpected obstacles, new challenges everyday and quick communication, Audrey says someone from the hospitality field might be perfect. Audrey worked in restaurants before Impulse Creative. She says experience that includes waiting tables, working with the public (clients!), a fast-paced environment and then managing all of that helped shape her into the kick-ass project manager she is today.
So if you're willing to hire for culture and passion, then let that someone grow into the position, hiring from hospitality could set you up for an interesting growth journey.
Get to Know Audrey
Subscribe for New Episodes Every Week
Be sure to subscribe on your podcast player of choice (or the email notifications below) for new episodes every week, Tuesday mornings at 7:00am EST. Wayfinding Growth is the go-to podcast to inspire entrepreneurs, business owners and leadership. "For better or worse, in richness and in want" may be for weddings, but it's also for businesses. We will be your navigator in this journey, no matter your level.
Love what we're doing? Leave a review wherever you listen!